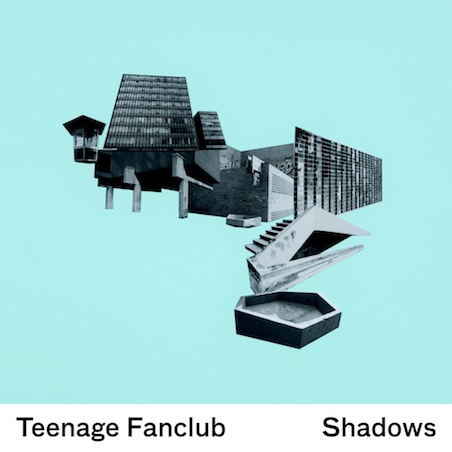 In their twentieth year as a band, Scottish quartet Teenage Fanclub are back with their first album in five years,
Shadows
.
The album feels like a classic right out the gate, with jangly guitars, sweeping strings and infectious melodies. "Baby Lee" is pure pop goodness, with shimmering guitars that are reminiscent of classic of times past.
"Into the City" is a high point of the album that builds into a wall of beautiful sound at the end with swirling, reverb soaked guitars and big, multi-tracked vocals. The acoustic driven anthem "When I Still Have Thee" and the lovely swayer "Live With the Seasons" comes in the second half of the album, for a nice little change of pace and a pair of fantastic guitar solos.
While only a few tracks were touched on here, all twelve tracks on
Shadows
are their own little pop gem, with undeniable hooks and lush arrangements. Do yourself a favor and give it a listen.
Shadows
is out on June 8 via Merge Records.
Teenage Fanclub -
"Baby Lee"
(mp3)